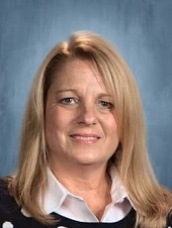 Lisa Liggett
Preschool
Phone: (313) 274-3665 ext.134
Lisa Liggett has been a member of Guardian Lutheran Church since 1991. She is married and has one son who is a middle school teacher. In 1994, she began working at Guardian assisting in the 3 and 4 year old preschool classes. After assisting Lisa returned to school to earn a Child Development Associate and remained at Guardian for eight years. In 2002 Lisa left to direct an Early Childhood Learning Center for children 6 weeks to 12 years old. She remained there 12 years before returning to Guardian in 2014 to start an all day preschool program. Being back at Guardian has been such a blessing to work with the children, families and staff.
Lisa feels the pre-elementary experience children have helps to set a positive and strong foundation for all their years of schooling. An early childhood teacher and director can be an intricate part of this experience and give young children the opportunity to explore and the love for learning.
Lisa also has coached cheerleading at LHWL since 1994 and enjoys being in the church choir.
Favorite Bible Verse: Isaiah 54:10
Though the mountains be shaken and the hills be removed, yet my unfailing love for you will not be shaken nor my convenient of peace be removed, says the Lord who has compassion on you.