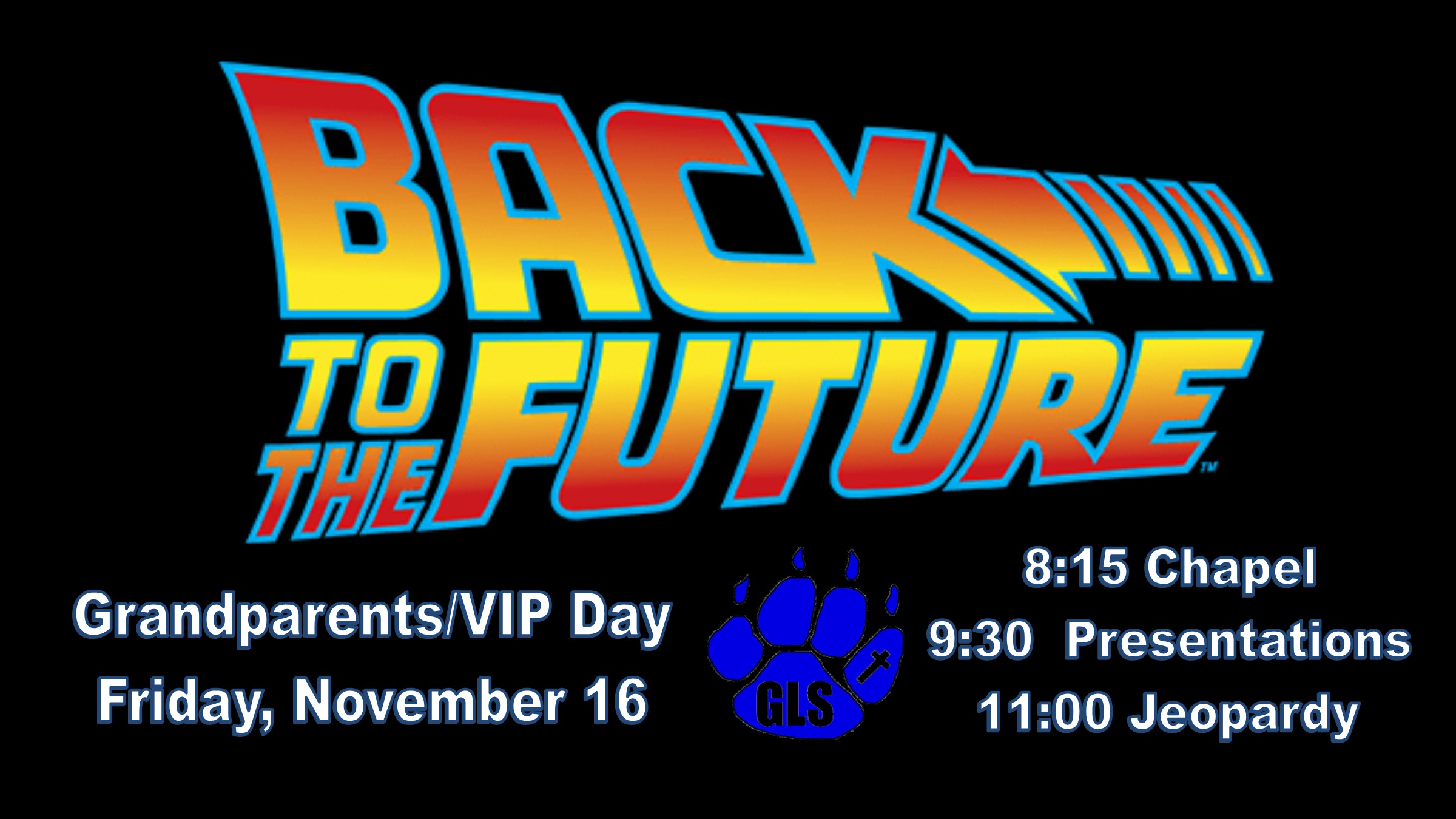 We welcome our special guests on Friday, November 16th to go "Back to the Future!" This
year's Grandparents/VIP Day theme is Back to the Future. Each classroom will be focusing their
activities that day on a specific decade from the past. The program begins at 8:15AM with a
special chapel service and concludes at noon after a fun Back to the Future Jeopardy game in the
sanctuary.